Yeah Yeah Yeah Yeah Yeah! What?? Oh, that's just me singing a tune from what I think is a Britney Spears song. I'm not even sure if that is how it goes, but I find myself singing it aloud lately when I've accomplished something. I like to sing it loudly and with a nasal tone to it. I'm pretty sure I even curl my lip up all Elvis like. I'm not sure why I started doing it, but it works for me some how. The accomplishment that brought on this bout of singing....
TAXES!!!!!!!!!
Those pics above are the cleaned up version. The before was scary and so was I!
My family is scared of me when I'm doing taxes. I am mean and grumpy and I turn into one of these...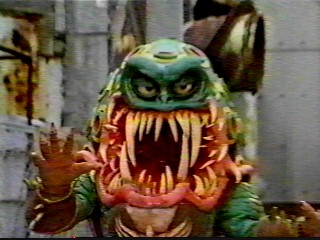 I am not kidding!
Then my waistline gets thicker as I eat alot of these...
Those bowls WERE Full!
All is well now, as those nasty taxes are done, done, done! Yeah Yeah Yeah Yeah Yeah!!!
Easter was FUN!
My adult children enjoyed their Egg Hunt, Peter Rabbit trivia game, and how many jelly beans are in the jar game. I did too, as they cracked me up! :-) Especially hearing their answers to the Peter Rabbit trivia questions. LOL! AND, I thought they would never find all of their eggs! Geesh! (however, there were 66 of them!) :-) Daughter #3 was the winner of the Egg Hunt, Daughter #4 won the trivia game and Daughter #2 won the jelly bean jar.
The Little Munchkin had her own egg hunt.
Once she figured out the whole process, she was on her way.
She was really encouraged once she found out that the eggs were filled with M&M's. :-)
Now on to some random news.
I just wanted to share with you a cleaner that I found that I really like.
It really works well and it is made with natural ingredients. Smells good too!
Now on to some thankful news.
I received this lovely clock and cards from Ruth at Artful Creations!
Thank You Ruth!!!
Now on to some business news.
These lovelies are headed to The Dreaming Bear Boutique in Marion, IA. So if you live in the area, head over to Miss Dori's boutique, as she is having a Mad Hatter celebration this coming Saturday. I wish I lived closer. It sounds like loads of FUN!!!!
That's all for now from the Mosaic Cottage :-)
Hugs! and Yeah Yeah Yeah Yeah Yeah! :-)
Michelle